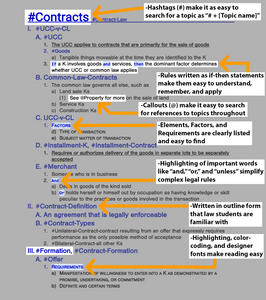 Why does studying for the bar need to be so painful?
Simple Legal Guides works to make studying for the bar exam—well, still painful. But much less so.
Provided in an easily downloadable and printable format directly to your computer or mobile device, Simple Legal Guides makes the law and the bar as easy to understand as possible.
Learn more about SLG's bar exam guides for California and the MBE subjects. Only $99 and backed by a 100% money back guarantee!
Win Your Case With Simple Legal Guides!
Need legal visual aids for your trial, project, or presentation? Contact Simple Legal Guides. Contact us for a quote at simplelegalguides@gmail.com.